I have one of the best jobs in the world. I get to help others have adventures with their families, be my own boss, and write about something I am passionate about.
If you want to start a travel blog, I want to give you some resources to help you out and make sure you start off on the right foot. You ready?
(This post is not finished, but I wanted to get the information I have ready to you right now. I will add more in the next week.)
*Please note that some links are affiliate links. This means I may earn money when you purchase via the links on this page.
How To Start A Travel Blog
If you are going to start a travel blog, most people will tell you the first thing to do is come up with a name, but I am going to stop you before we even go there.
The first thing I want you to do before you start your travel blog is some reflecting.
A blog is not an instant money maker, and you most likely will not start a blog today and be traveling the world for free (or better – paid) for some time. Does this mean you have to spend tons of money and quit your job and travel full time? No. It just means you will need to draw on travels that you have paid for and that you normally take to make content.
Also while reflecting, decide what are you an expert at when it comes to travel? Maybe it is finding great travel deals. Or maybe you specialize in road trips. Or flying with kids. There are a million travel blogs out there, so you need to know what it is that you are going to be able to offer that others may not.
This doesn't mean you can't write about other things, or that you have to be the only blog about that sub-niche, but it means you need to know what you are good at and can cover in-depth.
Come Up With A Name
Okay, now that you have done some reflection, it is time to come up with a name.
Now, let's say you want to blog all about Disneyland or some other theme park (like yours truly)… I am going to strongly suggest you avoid using trademarked names in your URL/Site name. While rare, companies have been known to send cease and desist letters to blogs using their trademarked names.
When I first started my website, it was called Love Our Disney. And then I saw several blogs suddenly have to change their name. So I changed mine just to be safe.
The other thing with having something like Disney in your name, it makes it really hard to branch out and write about something else. So think ahead to the future. Will your website be able to grow with you?
Come up with a list of 5-6 names. Yes, 5-6, because now you need to check if the domains and social media handles are available.
You can use the website Namecheckr.com to easily see if the domain and social handles are available. This is completely free.
Buy your travel blog's domain
You will want to purchase your domain name. I used to purchase my domains from my hosting company… but then that became a hassle if I changed hosting companies (more on hosting in a minute) and I often was overcharged for my domains.
With my current domain name for this site and some of my other sites, I use Namecheap. I can often get a great price on the first year, and then the years after that still are better prices than I have found elsewhere. Plus, they give you whois guard free.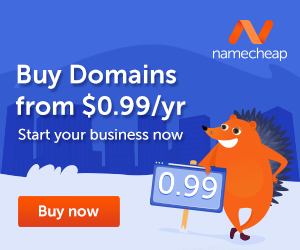 If you are picking a domain name that could easily be misspelled, or if you want to make sure nobody purchases the .net or other variations, I suggest buying up those domains as well. Later you can redirect those other domains to the correct one. Need an example of this? Type in LoveOurDisney.com and it redirects to my lifestyle site, LoveOurCrazyLife.com
Set up your social media handles
As soon as you can, set up your social media handles. Even if you plan to use your name in social media (like I use @thebeccarobins), it is a good idea to grab up those social handles (with your website name) so that somebody else does not grab them and use them. You can then share on those handles where people can find your main account.
Here is my blog name Instagram account, redirecting to the account I use, and set to private, so people cannot even follow it.
Here is a list of the main social media sites to be sure to set up, even if you will not use them.
Instagram
Twitter
Facebook Page (not a personal account)
Pinterest (business account – not your personal one)
TikTok
YouTube (you never know if you will need it)
LinkedIn (business page, not personal profile)
Where to put your travel blog?
So you have a domain name, bought the URL, now what?
Now you will need to decide where you are going to put your travel blog.
If money is super tight, you can utilize Blogger, or WordPress.com for your website (both free but limited on potential, including monetization potential). However, most bloggers utilize WordPress.org.
WordPress.com is the free version. But WordPress.org is the framework to host your blog using WordPress with a website hosting company. I strongly suggest this option.
I have found the easiest way to set up your WordPress site is to first purchase your hosting, as most hosting companies have an "easy install" option for WordPress.
Choose your hosting company
So which hosting company to use?
I am a strong believer in starting off right, even if it costs a little bit more. I also am a strong believer in not using a one-man-show hosting company. I learned that last one the hard way when my website was down for THREE DAYS during the most profitable time of year!
After my 3 day fiasco, I switched to Siteground. I really enjoyed their easy setup when I added additional sites and the fact that I always received quick responses to questions. I never had downtime either. (Downtime is exactly what it sounds like… time when your site goes down.)
Eventually, I did outgrow Siteground as my traffic got larger. For most blogs, this will take a year or more, so don't think this will happen immediately.
Once I outgrew Siteground, I did move over to BigScoots, which has been amazing as well.
Why I don't recommend those super-cheap hosting companies
You may have seen other bloggers promote a hosting company that feels a little blue…. or dreamy…. and they are probably pretty cheap.
I will just say that these companies have a very bad reputation amongst bloggers that are actually making money blogging, and chances are, those bloggers who are suggesting those companies do not use them.
I cannot sleep well at night if I am recommending a bad hosting company to you just to make a buck because I know you will go for the cheaper option.
Set up WordPress via your hosting company
Once you purchase your hosting service, you can set up your WordPress site. Most hosting companies, including the two I recommend, have a quick setup option.
Of course, if you have any issues, they will be there to help you as well. Another reason I suggest these two companies. They both have great customer service and lots of articles on how to DIY a lot of your backend stuff.
---
Now is a good time to take a break… check back soon for how to start setting up your site and writing articles.